Python solves the problem of suspending execution after clicking the mouse in CMD window (fast editing mode is prohibited)
2022-01-30 10:00:29 【Shallow drunk cherry rain】
problem
use Python Developed no interface program , The execution process is in cmd When printing information in a black window , Sometimes , Accidentally, the mouse clicks into the black window , The program hangs , No more execution , The focus must be removed to resume execution , It's very annoying . After some exploration, find a fairly simple solution , Write it down here , Share it with those in need .
Solution
Add these lines of code to the program to be executed .
import

 ctypes

kernel32 = ctypes.windll.kernel32
kernel32.SetConsoleMode(kernel32.GetStdHandle(-

10

), 

128

)


 Copy code 
Want to know the meaning of parameters in detail , Please refer to the official documents of Microsoft docs.microsoft.com/en-us/windo….
This solution refers to the description of these two attribute values :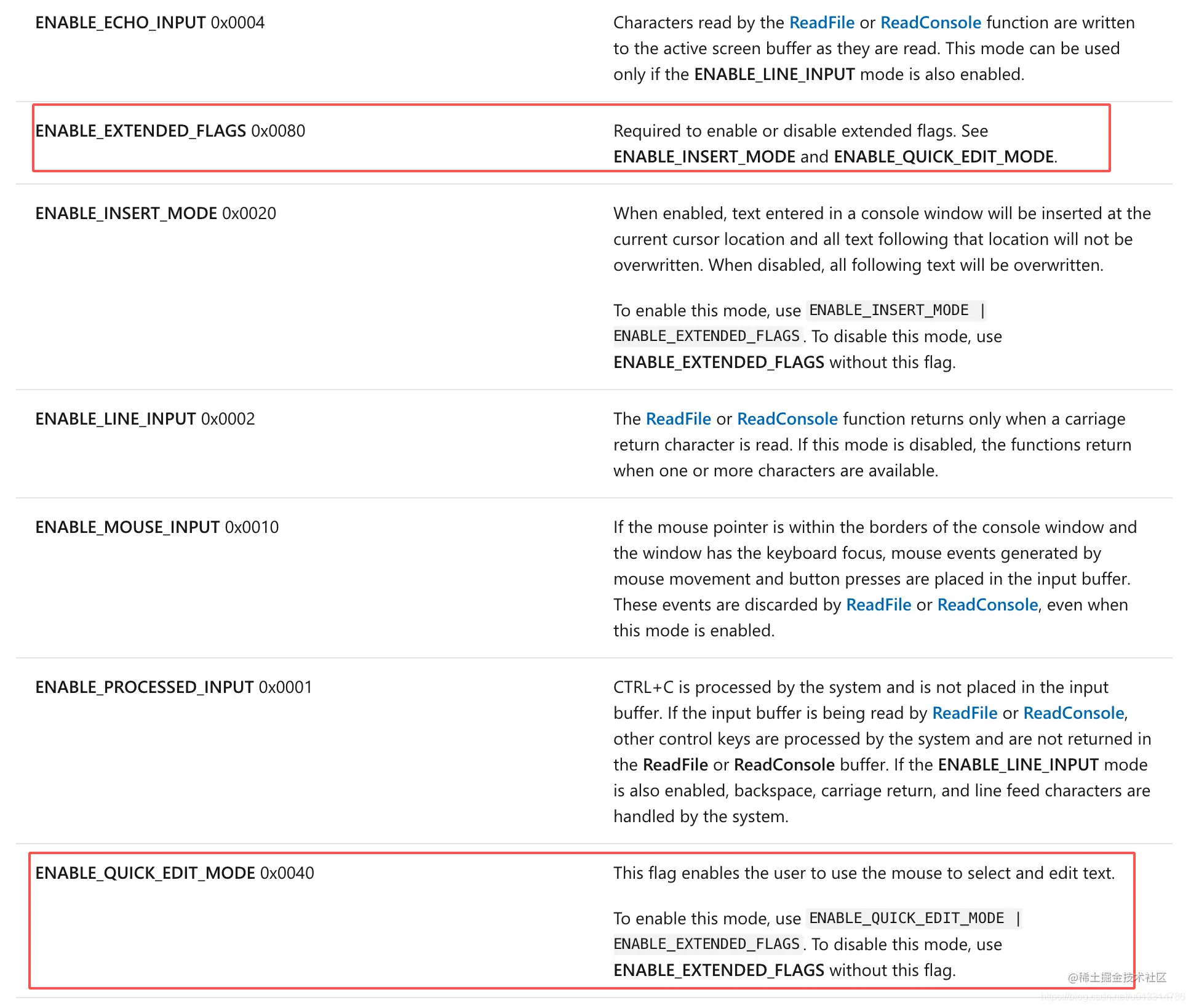 copyright notice
author[Shallow drunk cherry rain],Please bring the original link to reprint, thank you.
https://en.pythonmana.com/2022/01/202201301000261131.html