Python - progress bar artifact tqdm usage
2022-02-01 06:47:35 【Why】
This is my participation 11 The fourth of the yuegengwen challenge 22 God , Check out the activity details :2021 One last more challenge
The progress bar display is particularly important during program operation ,Python Use in tqdm Library as a progress bar operation tool , This article briefly introduces tqdm Common functions .
background
tqdm From Arabic taqaddum, It means process ( "progress");

Also in Spanish "I love you so much" (te quiero demasiado) Abbreviation ( This is a coincidence )
The function of this module is to decorate tqdm(iterable) Any iteratable object , Make the loop in the code (loop) Show the progress bar to users during operation .
Stolen Official website The picture shows the effect intuitively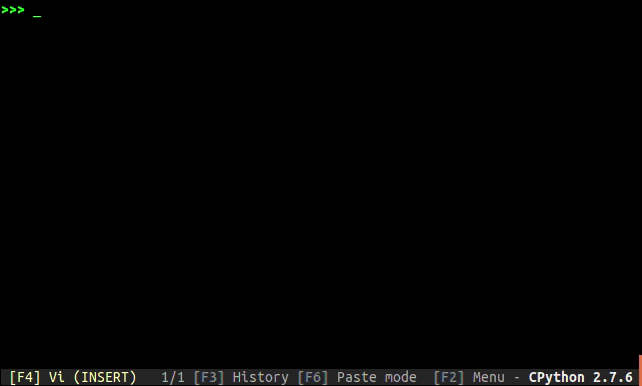 preparation
Introduction package
from

 tqdm 

import

 tqdm


 Copy code 
Generate tqdm object
tqdm Class constructor :
__init__(iterable=

None

, desc=

None

, total=

None

, leave=

True

, file=

None

, ncols=

None

, mininterval=

0.1

, maxinterval=

10.0

, miniters=

None

, 

ascii

=

None

, disable=

False

, unit=

'it'

, unit_scale=

False

, dynamic_ncols=

False

, smoothing=

0.3

, bar_format=

None

, initial=

0

, position=

None

, postfix=

None

, unit_divisor=

1000

, write_bytes=

None

, lock_args=

None

, nrows=

None

, colour=

None

, gui=

False

, **kwargs)


 Copy code 
The parameters are complex , Here are some common parameters and methods , Please refer to Official document
iterable: The most common parameters , Indicates that this iteration object is used to initialize tqdm object , If the progress bar is updated manually, this parameter can be None
desc: Description of the progress bar
total: Total number of progress bars
miniters: int, optional. Minimum update interval for progress display during iteration .
unit : str, optional. Define the unit of each iteration . The default is "it", That is, each iteration , When downloading or decompressing , Set to "B", For each " byte ".
unit_scale: bool or int or float, optional. The default is False, If set to 1 perhaps True, It will be automatically converted according to the international system of units (kilo, mega, etc.) . such as , In the example of downloading the progress bar , If False, The data size is displayed in bytes , Set to True Then it's converted to Kb、Mb.
Usage method
Automatically control progress
take tqdm() Wrap directly on any iterator :
from

 tqdm 

import

 tqdm


for

 i 

in

 tqdm(

range

(

10000

)):
    

pass



>> 

100

%|██████████████████| 

10000

/

10000

 [

00

:

00

<

00

:

00

, 

1248304.76

it/s]


 Copy code 
from

 tqdm 

import

 tqdm


for

 i 

in

 tqdm(

range

(

10000

), desc=

'test str:'

):
    

pass



>> test 

str

:: 

100

%|█████████████████| 

10000

/

10000

 [

00

:

00

<

00

:

00

, 

1666257.75

it/s] 


 Copy code 
trange(i) It's right tqdm(range(i)) Specially optimized examples :
from

 tqdm 

import

 trange


for

 i 

in

 trange(

10000

):
    

pass



>> 

100

%|██████████████████| 

10000

/

10000

 [

00

:

00

<

00

:

00

, 

1191844.79

it/s]


 Copy code 
If you want fine control tqdm object , You need to generate objects in advance , And control it in the cycle :
Using external objects, you can create objects directly , At this point, you need to close the object outside the loop :
from

 tqdm 

import

 tqdm
pbar = tqdm(

range

(

10000

))


for

 i 

in

 pbar:
    pbar.set_description(

str

(i))
    

pass


pbar.close()

>> 

9999

: 

100

%|█████████████████████████| 

10000

/

10000

 [

00

:02<

00

:

00

, 

4677.99

it/s] 


 Copy code 
You can also use with function , Outside the loop body, the compiler automatically ends its life cycle :
from

 tqdm 

import

 tqdm


with

 tqdm(

range

(

10000

)) 

as

 pbar:
    

for

 i 

in

 pbar:
        pbar.set_description(

str

(i))
        

pass


    
>> 

9999

: 

100

%|█████████████████████████| 

10000

/

10000

 [

00

:02<

00

:

00

, 

4659.45

it/s] 


 Copy code 
Manually control the progress
When running manually tqdm Object does not require an iterator as an initialization parameter , But you need to specify the maximum length total Value :
from

 tqdm 

import

 tqdm


with

 tqdm(total=

10000

) 

as

 pbar:
    

for

 i 

in

 

range

(

10000

):
        pbar.update(

1

)
        
>> 

100

%|████████████████████████████| 

10000

/

10000

 [

00

:

00

<

00

:

00

, 

99888.16

it/s] 


 Copy code 
Reference material
copyright notice
author[Why],Please bring the original link to reprint, thank you.
https://en.pythonmana.com/2022/02/202202010647325948.html